Asia Base Oil Price Report(December 05,2017)
2017-12-07

作者: 润滑油情报网 来源: 网友评论

0

条
摘要:Discussions about fresh capacity coming on stream and a redistribution of global production and trading patterns took center stage for some segments, while daily fundamentals underwent little change.
Discussions about fresh capacity coming on stream and a redistribution of global production and trading patterns took center stage for some segments, while daily fundamentals underwent little change.
United States-based producer Motiva announced during a presentation at the ICIS Base Oils conference in Jersey City, New Jersey, on Nov. 30, that it would begin producing API Group III base oils at its Port Arthur, Texas, refinery.
Commercial product is already available, but the producer did not disclose the volumes that it would be producing – explaining that production would be flexible and there could be some variation in output levels, depending on customers' needs.
The first large-scale Group III capacity addition to the U.S. slate could mean increased competition for Asian and Middle East producers who currently supply the U.S. market, sources speculated.

There is currently limited Group III production in North America, and it is not nearly enough to cover all of the domestic lubricant manufacturers' needs. Group III cuts are therefore mostly imported from South Korea and the Middle East, according to sources.
As a result of the new Group III production in the U.S., however, current suppliers to U.S. buyers may have to look for an alternative home for their products, and prices should become more competitive in other regions, sources suggested.

At the same time, experts speaking at the conference forecast steady Group III demand growth, driven by new regulations and car manufacturers' requirements for high-performance base oils to be blended into premium lubricants.
"Demand for Group II/II+ and Group III/III+ will grow quite rapidly while that for Group I will decline. This will alter the trade flow in the next few years," Milind Phadke, Director of the Energy Practice at Kline and Co., explained at the conference.
The new Group III/III+ capacity in the Middle East has established the region as a key supplier of these premium base stocks. Previously, Asia Pacific had enjoyed the status as the leading supplier of Group III oils, according to Phadke.
Asia was said to be losing its edge in terms of Group III production. In 2010, 84 percent of all Group III capacity was located in Asia, while in 2016, Asia's share of Group III global production had already slipped to 53 percent, and was predicted to hover at around 47 percent by 2026, according to Phadke.
Group II production in Asia should increase in the next few years, with several projects slotted to come on stream before 2020. A couple projects will be located in China, including Panjin Beiran and Shida Changshen.
The U.S. has long been the world's Group II hub, but with new production coming on stream soon in Europe and Asia, U.S. suppliers may have to look for new export opportunities in South America and Africa, several speakers at the conference concluded.
Group I base stocks were still expected to be required in certain applications in the future, but their market share is definitely shrinking, experts coincided.
Meanwhile, base oil prices continued to rise at the local level in Asia. In Taiwan, Formosa Petrochemical Corp. was heard to have lifted its domestic list prices for its Group II oils this week.
Formosa's 70N and 150N cuts will be increased by New Taiwan dollars (NT$) 1.12 per liter, while its 500N will edge up by N$0.45/l for December shipments. The increases come on the back of strong market fundamentals, sources said.
Base oil prices in Asia continued to be exposed to upward pressure because of fairly balanced supply and demand, and hefty crude oil values, with some indications remaining stable this week and others being notionally adjusted up to reflect the current discussions.
Group I SN150 was unchanged between $690/t and $710/t ex-tank Singapore, while the SN500 grade was also holding at $810/t-$830/t. Bright stock was heard at $910/t-$930/t ex-tank.
Group II 150 neutral was up by $10/t at $710/t-$730/t, and 500N was also up by $10/t at $880/t-$900/t ex-tank Singapore.
On an FOB Asia basis, Group I SN150 was up by $10/t at $600/t-$620/t, and the SN500 grade also moved up by $10/t to $720/t-$740/t, FOB Asia. Bright stock was adjusted up by $10/t to $750/t-$780/t, FOB Asia.
Group II 150N was higher by $10/t at $610/t-$630/t, and the 500N/600N grades were also assessed up by $10/t at $770/t-$810/t, all FOB Asia.
In the Group III segment, 4 centiStoke and 6 cSt grades were steady at $780/t-$800/t, while the 8 cSt was moved up by $10 to $760/t-$780/t, FOB Asia.
Upstream, crude oil futures slipped on Monday for the first time in three sessions, as a strong dollar undermined commodity prices.
Prices jumped to a two-year peak in November, but have since stabilized following OPEC's recent deal with Russia to extend their supply curb until the end of 2018, a strategy that suppliers hoped would continue to boost prices.
On Monday, Dec. 4, Brent for January delivery on the London-based ICE Futures Europe exchange was trading at $63.22 per barrel, from $63.35/bbl on Nov. 27.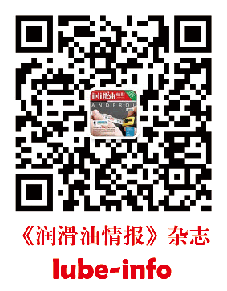 将本文分享到: