Asia Base Oil Price Report(November 28,2017)
2017-11-30

作者:润滑油情报网 来源: 网友评论

0

条
摘要:Asia Base Oil Price Report
With few changes emerging on the base oils front and fundamentals remaining generally stable in Asia, the market continued to navigate a fairly calm course.
Spot prices were heard to be steady, although there were still some corners of the market that continued to be exposed to upward pressure due to snug supply and recent increases in crude oil prices.
Such was the case for API Group I prices in India. Offers for Iranian Group I products have inched up because of limited export availability from Iran on the back of plant turnarounds, with the heavy viscosity grades, in particular, being reported as tight.
However, two plants in Iran were heard to be back on stream and local producers in India also had cargoes to offer. Therefore, availability was expected to improve over the next few weeks. Selling ideas for Iranian Group I solvent neutral 500 grades edged up by U.S. $10 per metric ton to $780/t-$790/t CFR India.

Likewise, sources said that few bright stock cargoes had been available in November, but that supply was increasing. This seemed to be the situation both in India and China. Earlier in the year, there had been a slight oversupply of bright stock cargoes as importers had fixed several large cargoes and prices had come under pressure, but most of the supplies have been used up and fresh shipments were needed, according to sources.
Buyers admitted that they were waiting until the end of the year to obtain more attractive prices, as suppliers generally tend to reduce offer levels to encourage purchases ahead of the year-end holidays.
As far as Group II supply was concerned, there were reports that at least two U.S. suppliers had offered Group II spot cargoes for shipment to India in December. However, participants said it may be difficult for numbers to work. Sources said that most cargoes had been moving to India under contract in recent months, particularly between September and November because of tight domestic availability in the U.S. and very limited spot supply following hurricane-related plant shutdowns.
Also related to the Middle East, following the new supply agreement between Neste and Bahrain Petroleum Company (Bapco) – which allows Bapco to launch its own brand of base oils from the joint-venture plant the two companies own in Sitra, Bahrain – there was speculation that larger volumes of Group III base oils would be moving to Asia. The Sitra plant can produce 400,000 metric tons per year of Group III oils, according to Lubes'n'Greases' Guide to Global Base Oil Refining.
Bapco was expected to endeavor to gain market share in the region, although the company is still working on obtaining original equipment manufacturer approvals. Sources said that the impact of Bapco products would not be evident immediately, as Neste, as well as South Korean Group III producers, have a well-established customer base in the region who have traditionally sourced product from these suppliers.
Nevertheless, some participants were of the opinion that additional spot barrels would become available at competitive prices as of next year for those applications that do not require specific approvals.
The qualifications that Neste's Nexbase product line carries do not apply to Bapbase sold by Bapco or other suppliers, a Neste source explained. Despite their cooperation as JV partners, Neste and Bapco are not a "Partner Group" as defined by ATIEL Code of Practice Issue 20, and there is no written agreement for linked base stock slates on this basis, the source added.
There was also talk about additional capacity from the Luberef (Saudi Aramco Base Oil Co.) plant in Yanbu'al Bahr, Saudi Arabia, which was anticipated to have commercial Group II base oils available by late December, or early January 2018. Reports that the producer had finalized two or three contracts with large buyers in Asia circulated the market, but could not be confirmed.
In South Korea, GS Caltex's base oils plant in Yeosu, South Korea, remains shut down for a turnaround that was likely to last approximately one month. The plant was taken off-line in early November for adjustments to a next-generation catalyst that was installed last March, according to sources. The plant has capacity to produce 1,151,000 t/y of Group II base oils and 146,000 t/y of Group III cuts. There was no producer confirmation about the shutdown, or about plans to increase output at this location.
Base oil prices in Asia underwent little fluctuation this week, and trading was generally subdued as the market was about to enter the last month of the year.
Group I SN150 was steady between $690/t and $710/t ex-tank Singapore, while the SN500 grade was unchanged at $810/t-$830/t. Bright stock was heard at $910/t-$930/t ex-tank.
Group II 150 neutral was assessed at $700/t-$720/t, and 500N was holding at $870/t-$890/t ex-tank Singapore.
On an FOB Asia basis, Group I SN150 was gauged at $590/t-$610/t, and the SN500 grade was steady at $710/t-$730/t, FOB Asia. Bright stock was also unchanged at $740/t-$770/t, FOB Asia.
Group II 150N was heard at $600/t-$620/t, and the 500N/600N grades were hovering at $770/t-$800/t, all FOB Asia.
In the Group III segment, 4 centiStoke and 6 cSt grades were unchanged at $780/t-$800/t, while the 8 cSt was also stable at $750/t-$770/t, FOB Asia.
Upstream, crude oil futures have come off of two-year highs, and fell more than a dollar on Monday on expectations of higher supply and uncertainty about Russia's willingness to agree to an extension of output cuts ahead of this week's OPEC meeting.
On Monday, Nov. 20, Brent for January delivery on the London-based ICE Futures Europe exchange was trading at $63.35 per barrel, from $62.06/bbl on Nov. 20.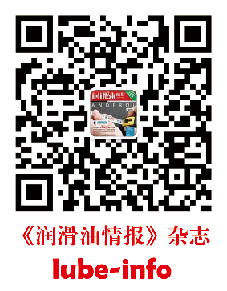 将本文分享到: