Asia Base Oil Price Report(November 14, 2017)
2017-11-16

作者: 润滑油情报网 来源: 网友评论

0

条
摘要:Asia Base Oil Price Report
Supply and demand were deemed generally balanced in Asia, although a few pockets of the market continued to experience tighter conditions due to healthy requirements against moderate inventories.
Participants reiterated that the lighter viscosity grades were enjoying more attention than their heavy-vis counterparts and that stocks of the lighter grades were less plentiful, supporting higher price ideas.
The recent jump in crude oil prices was another factor exerting upward pressure on base stock values, prompting suppliers to up their offers.
Brent crude continued to trade above $63 per barrel as tensions in the Middle East mounted following the arrest of Saudi ministers and billionaires in an anti-corruption drive spearheaded by Crown Prince Mohammed bin Salman. The leader's push to counter Iranian influence in the region has already spurred a war in Yemen and prompted the isolation of Qatar, and there is now talk of a possible conflict in Lebanon.

ditionally, OPEC raised its 2018 demand forecast by 400,000 barrels per day from last month's outlook to 33.4 million b/d, ahead of the cartel's scheduled Nov. 30 meeting where members were expected to discuss whether to extend production cuts beyond next March.
Brent for January delivery on the London-based ICE Futures Europe exchange was trading at $63.35 per barrel on Nov. 13, from $63.89/bbl on Nov. 6.
The higher crude oil prices over the last month, together with base oil production outages in other regions such as the U.S., and unexpected shutdowns in Asia, were all impacting price sentiment as well.
It was heard that South Korea's GS Caltex had shut down its base oils plant in Yeosu over the weekend, but no producer confirmation could be obtained by press time.
The unit was understood to have been taken off-line until early December for a catalyst change. Some participants expressed surprise that the operations would be halted for the second time this year, as GS Caltex had shut down the plant in March for a turnaround that lasted slightly over a month. The plant has capacity to produce 1,151,000 metric tons per year of API Group II base oils and 146,000 t/y of Group III oils, according to Lubes'n'Greases' Guide to Global Base Oil Refining.
While base oil prices were generally stable to slightly higher over the last few weeks in Asia, prices in Japan were defying the trend as producers there lowered numbers for the fourth quarter.
This is because base oil prices in Japan are formula-based, taking into account a basket of prices, including CFR values for crude imports during the previous quarter.
Japanese producer JXTG Nippon Oil & Energy Corp., Japan's biggest oil refiner and the leader in terms of base oil pricing, reduced its fourth quarter base oils by ¥5.7 per liter to ¥73.86/l, reflecting lowered crude import costs, sources said.
At the same time, JXTG's first quarter 2018 base oil price was likely to be raised using the same formula.
Japanese participants also noted that there were no concerns regarding current and near-term availability of most base oils, as the market appeared well-supplied. "I have not heard anything that makes Japanese lube blenders worry in terms of base oil procurement," a local participant commented.
Spot indications in Asia were assessed as largely stable to slightly firmer this week, on the back of fairly balanced conditions and steep crude oil and feedstock values.
Group I solvent neutral 150 was stable at between U.S. $680 and $700 per ton ex-tank Singapore, while the SN500 grade was unchanged at $800/t-$830/t. Bright stock was also holding at $910/t-$930/t ex-tank.
Group II 150 neutral was heard up by $10/t at $700/t-$720/t, and 500N was holding at $870/t-$890/t ex-tank Singapore.
On an FOB Asia basis, Group I SN150 was hovering at $580/t-$600/t, and the SN500 cut was heard at $705/t-$725/t, FOB Asia. Bright stock was stable at $740/t-$770/t, FOB Asia.
Group II 150N was steady at $600/t-$620/t, and the 500N/600N grades were at $765/t-$795/t, all FOB Asia.
In the Group III segment, 4 centiStoke and 6 cSt grades were adjusted up as discussions were taking place at steeper levels, with numbers moving up by $30/t to $780/t-$800/t, and the 8 cSt increasing by $20/t to $750/t-$770/t, FOB Asia.
In related market news, participants in Asia expected to see increased competition among Group III producers in coming months as Adnoc and Shell-Quatar Petroleum continue to export their base oils to Asia, while Finnish producer Neste and Bahrain Petroleum Co. (Bapco) have signed a new agreement whereby Bapco will be launching its own brand of base oils from the plant in Sitra, Bahrain, that the two companies own as part of a joint venture.
Neste continues to hold a 45 percent share of the JV manufacturing plant, while Bapco and Bahrain's Oil and Gas Holding Co. (OGHC) own a total of 55 percent shares. The JV agreements remain unchanged, and Bapco continues to be the sole operator of the plant located at the Bapco oil refinery in Bahrain, according to a Neste press release.
Under the original agreement, Bapco was the sole operator of the Sitra facility, while Neste would have been responsible for the marketing and sales of all the base oils produced at plant, as well as its own products manufactured in Porvoo, Finland. "Altogether, Neste will continue to bring more than 500,000 tons of top-quality base oils to the global market in 2018," Virpi Amoedo, Vice President, Base Oils of Neste, explained.
Amoedo also noted that there would be not geographical arrangement to determine what region each supplier would be focusing on. "Neste and Bapco approach the markets according to their individual strategies," she said.
While Neste has already secured industry and original equipment manufacturers' formulation approvals for its base oils – marketed under the Nexbase brand – Bapco's products have not yet obtained these approvals, and are initially likely to be sold at more competitive prices for industrial and other applications which do not require these approvals, Asian market participants conjectured.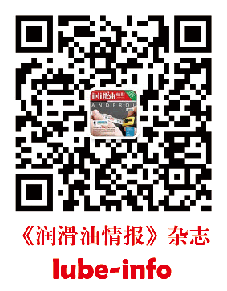 将本文分享到: