Asia Base Oil Price Report(November 7,2017)
2017-11-08

作者: 润滑油情报网 来源: 网友评论

0

条
摘要:Asia Base Oil Price Report(November 7,2017)
Steeper crude oil prices over the last couple of weeks and relatively snug supply in some base stock segments continued to exert upward pressure on both local and export prices.
Crude oil values climbed to highs going back to mid-2015 overnight after Saudi Crown Prince Mohammad bin Salman ordered the arrest of several princes and ministers on corruption charges over the weekend. Some analysts speculated it was likely a move by bin Salman to consolidate power as he embarks on efforts to restructure Saudi Arabia's economy.
Brent futures were trading at $63.89 per barrel on the London-based ICE Futures Europe exchange on Nov. 6, showing a significant jump from $60.89/bbl on Oct. 30.
On the base oils side, there were signs that the low-viscosity grades continued to clench more buying interest than the heavier cuts, which was not surprising at this time of the year, as lubricant formulations tend to get lighter.

Buyers in markets such as India and China have been eager to secure both API Group I and II light-vis grades as reports of ongoing tightness circulated on the back of limited supply in the Middle East and North America, which are regular suppliers of these cuts.
Fewer cargoes of Group I base oils have been shipped from Iran to India in recent weeks, for instance, because of production outages at Iranian Group I facilities.
However, at least one of the Iranian producers was heard to have resumed operations and a few additional Group I cargoes were expected to be shipped this month to India.
In the United States, there has been a gradual recovery of production output following hurricane-related outages, feeding hopes that more Group II spot cargoes would become available for export in coming months.
Additionally, Saudi Aramco Base Oil Company (Luberef) was anticipated to start selling Group II base oils by late December or early January 2018 from its plant at Yanbu'al Bahr, Saudi Arabia, with several cargoes expected to be finding their way to different locations in Asia.
There have also been additional Group III parcels offered recently by the Abu Dhabi producer Adnoc, with some of these lots anticipated to move to China over the next few weeks.
Nevertheless, Asian producers have been keeping a close eye on inventories as the lighter base oil grades remained in high demand and availability has been more restrained so far this November than during the same month in years past.
Base oil supply shows a tendency to lengthen towards the end of the year as buying interest declines and activity in certain downstream segments weakens ahead of the year-end holidays.
As a result, buyers secure smaller cargoes and producers sometimes adjust operating rates so as to avoid a product overhang in the fourth quarter.
However, aside from reduced operating rates at Formosa Petrochemical Corp. in Taiwan this month on the back of an upstream turnaround, no other output reductions have been confirmed.
Formosa plans to run its plant in Mailiao at around 80 percent capacity for at least part of this month due to a turnaround at a feedstock unit at the refinery in the same location.
The producer was also heard to have adjusted domestic list prices for November shipment.
Formosa lifted the list price of its Group II 70 neutral grade by New Taiwan Dollars (NT$) 55 cents per liter the first week of November.
Likewise, the price of its 150N will be moving up by NT$ 55 cents/l, while its 500N will be inching up by a more modest amount of NT$ 15 cents/l for domestic business.
Formosa also regularly exports large amounts of Group II oils into China and other destinations, but the availability of spot cargoes was expected to be limited in November.
Overall, spot indications in Asia were assessed as stable to slightly firmer this week. Suppliers were hoping to achieve higher numbers so as to offset the increases in crude oil and feedstock prices, but weaker base oil buying interest limited the upside.
Group I solvent neutral 150 was assessed between U.S. $680 and $700 per ton ex-tank Singapore, while the SN500 grade was unchanged at $800/t-$830/t. Bright stock was steady at $910/t-$930/t ex-tank.
Group II 150 neutral was hovering at $690/t-$710/t, and 500N was holding at $870/t-$890/t ex-tank Singapore.
On an FOB Asia basis, Group I SN150 was notionally adjusted up by $10/t to $580/t-$600/t to reflect discussion levels. SN500 cut was up by $5/t at $705/t-$725/t, FOB Asia, while bright stock was stable at $740/t-$770/t, FOB Asia.
Group II 150N moved up by $10/t to $600/t-$620/t, and the 500N/600N grades were slightly up by $5/t at $765/t-$795/t, all FOB Asia.
In the Group III segment, 4 centiStoke and 6 cSt grades were assessed at $750/t-$770/t and the 8 cSt at $730/t-$750/t, FOB Asia. Upward pressure on these grades was not as strong as for other cuts due to ample availability, according to sources.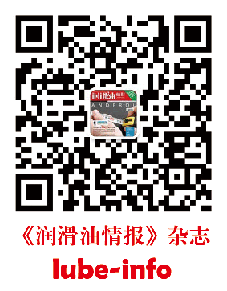 将本文分享到: