Asia Base Oil Price Report(October 17,2017)
2017-10-17

作者: 润滑油情报网 来源: 网友评论

0

条
摘要:Asia Base Oil Price Report(October 17,2017)
Prices in Asia remained mixed, with some grades exposed to upward pressure due to tighter conditions and others showing little change or a tendency to edge down.
Low viscosity grades in both the API Group I and II segments were in greater demand than their high-vis counterparts, which typically see a decline during the fall and winter months given that certain applications require more viscous formulations due to the colder temperatures.
The Group II segment in general has seen a tightening of supply on a global scale due to the recent hurricane-related outages of key refineries in the United States.
However, there were suggestions that availability of Group II grades would start to improve as base oil plants in the U.S. resume production.

Both Motiva and ExxonMobil were heard to have restarted their base oil plants in Texas, but the producers' allocation programs remained in place and there were no spot volumes available – a situation that may be prolonged into November and December.
The two producers were understood to be striving to supply contractual customers to the best extent possible, and were heard to be shipping stocks that had been built before the hurricanes, supplemented by fresh output.
The U.S. is a regular exporter of Group II oils to several destinations in Asia, and volumes were said to have seen drops in recent weeks.
While there were no major turnarounds expected in Asia before the end of the year, it was heard that Taiwanese producer Formosa Petrochemical would be reducing the operating rates at its Group II facility in Mailiao between November and December to about 80 percent capacity. The unit can produce 600,000 metric tons per year of Group II base oils, including 70 neutral, 150N and 500N, according to Lubes'n'Greases' Guide to Global Base Oil Refining.
Turnaround at an upstream crude oil processing unit will decrease output rates, according to sources.
The reduced output will also result in fewer shipments to China, with spot cargoes likely to be suspended for a few weeks as the producer will likely prioritize the fulfillment of contract requirements.
At the same time, local production in China has improved during October, given that most plants operated by Sinopec were running at close to full rates, or have restarted operations recently.
There were also reports that a cargo of Group I base oils of Russian origin was headed to China this month. The Russian supplier regularly exports Group I cargoes to China, depending on production rates and availability at its plant in Angarsk.
Within the Group III segment, it was heard that Abu Dhabi National Oil Co. (Adnoc) would be shipping approximately 6,000 tons of Group III oils from its plant in Ruwais, United Arab Emirates, to China in late October. The producer has exported similarly-sized cargoes to China in previous months, including one cargo that arrived in September, and has been steadily gaining market share in that country, according to sources.
Despite the ongoing competition among Group III producers to expand market share in the slightly oversupplied Asian market, prices of Group III base oils underwent little fluctuation during the week, while numbers in the Group I and II segments were stable to soft.
In the ex-tank Singapore market, the heavy-vis cuts have succumbed to downward pressure due to sliding demand and adequate supply, with discussions and deals heard at lower levels than the previous week.
Group I solvent neutral 150 was assessed steady between U.S. $670 and $690 per ton ex-tank Singapore, but the SN500 underwent a downward adjustment of $20-30/t to $800/t-$830/t and bright stock was notionally adjusted down by $10/t to $910/t-$930/t ex-tank.
Group II 150 neutral was unchanged at $680/t-$700/t, and 500N was assessed down by $10/t at $870/t-$890/t ex-tank Singapore.
On an FOB Asia basis, Group I SN150 was assessed at $560/t-$580/t. The SN500 cut was hovering at $700/t-$720/t FOB Asia and bright stock was at $740/t-$770/t FOB Asia.
Group II 150N remained steady at $580-600/t, and the 500N/600N grades were also stable at $760/t-$790/t, all FOB Asia.
In the Group III segment, prices were unchanged, with the 4 centiStoke and the 6 cSt grades assessed at $750/t-$770/t and the 8 cSt cut at $730/t-$750/t FOB Asia.
While demand for base oils in Singapore saw a decline during the last few weeks, manufacturing activity was generally showing steady growth, judging from the Purchasing Managers' Index (PMI) released by the Singapore Institute of Purchasing and Materials Management (SIPMM) this month.
The PMI, an indicator of manufacturing activity, came in at 52.0 last month, up 0.2 point from August, reflecting an increase in manufacturing activity for the 13th consecutive month.
Meanwhile, crude oil prices climbed on Friday, driven by rising Chinese imports of crude oil and uncertainties surrounding Iran as U.S. President Trump threatened to dismantle the Iran nuclear deal.
Brent was trading at $56.25 per barrel on the CME on Oct. 12, up 46 cents/bbl from $55.79/bbl on Oct. 9.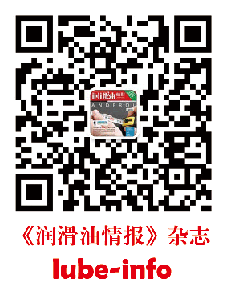 将本文分享到: