Asia Base Oil Price Report(Setemper 26, 2017)
摘要:With fairly steady regional demand in Asia and snug supply in the aftermath of two hurricanes and unplanned refinery shutdowns in the United States, pressure remained on spot prices, although few flu
With fairly steady regional demand in Asia and snug supply in the aftermath of two hurricanes and unplanned refinery shutdowns in the United States, pressure remained on spot prices, although few fluctuations transpired.
In the U.S., ExxonMobil and Motiva were understood to have declared force majeure on their base oil production due a shutdown at their plants, which was prompted by the flooding brought by Hurricane Harvey in late August.
While ExxonMobil's refinery in Baytown, Texas, and Motiva's in Port Arthur, Texas, were heard to be in the process of restarting, it was not clear when full production would be restored at their base oil units.
There were reports that ExxonMobil's API Group I oils were under a 100 percent allocation, and that its Group II/II+ cuts were under a much lower percentage of allocation, although further details were not available.

Sources said that ExxonMobil's Group I plant was running fairly well, but that its Group II/II+ lines were only running at 50 percent capacity.
Motiva's allocation program varied according to contractual terms, volumes, and other conditions, and the status of the producer's base oil output could not be ascertained.
Movement of product out of several U.S. base oil plants was also hampered by logistical issues such as a lack of railcars, port and terminal congestion, and a shortage of truck drivers –as many have been hired by the U.S. Federal Emergency Management Agency to work in recovery efforts in Texas, Louisiana and Florida following Hurricanes Harvey and Irma.
While it was difficult to predict when U.S. base oil production would return to normal levels, market participants expected an increased movement of Asia-sourced cargoes to move to the U.S. and Europe to fill some of the product gaps left by the outages.
Asia was facing some tightening conditions of its own, as a couple of plants were undergoing turnarounds or were expected to trim operating rates in the next couple of months.
In China, it was heard that Hainan Handi Sunshine Petrochemical Ltd. would be shutting down its plant in Hainan for a turnaround in October. The unit can produce 300,000 metric tons per year of Group II base oils, according to Lubes'n'Greases' Guide to Global Base Oil Refining.
In Taiwan, Formosa Petrochemical was heard to be planning to reduce the operating rates at its Group II facility in Mailiao between November and December to about 80 percent capacity. The unit can produce 600,000 t/y of Group II base oils, including 70 neutral, 150N and 500N.
The reduction would be prompted by a turnaround at an upstream crude oil processing unit, according to sources.
Aside from supplying the local market in Taiwan, Formosa regularly exports Group II spot cargoes to China. However, the producer was expected to suspend spot exports during the last two months of the year as it needs to cover contractual requirements.
China will likely also see reduced demand for base oils in the next couple of months due to the local holidays and a seasonal slowdown in some downstream applications.
Manufacturers in China were starting to focus on the segment serving the growing electric car manufacturing industry. With the goal of helping to reduce emissions in China's main cities, the Chinese government has supported the expansion of the electric vehicle segment by offering electric vehicle manufacturers subsidies of up to 60 percent of the retail price of a car, while buyers have been exempt from paying sales taxes on locally-made models.
Last year, China proved to be the world's largest market for electric vehicles, with a total of 409,000 units sold in 2016 – an increase of 65 percent on the previous year, according to data released by China Association of Automobile Manufacturers (CAAM). This figure includes commercial vehicles (around 152,000 units were commercial vehicles, including buses).
A further 98,000 plug-in hybrids were also sold in the country last year, just over 17 percent more than in the previous year, bringing total sales of so-called "new-energy" vehicles to 507,000 units–for a 53 percent annual increase, according to the online publication Just-Auto.com.
The Chinese government hopes to see steady growth of the electric vehicle market and is targeting two million annual sales of new-energy vehicles by 2020 and three million by 2025.
While demand for the type of lubricants currently used in traditional piston engines may disappear, there will still be lubricant and grease requirements for other parts that move and spin in a car, and these may be very different from what is on offer at present, industry insiders commented.
In terms of base oil pricing, despite the turbulence that has affected the markets over the last three weeks, price discussions in Asia were muted as the week was somewhat transitional before October discussions began in earnest.
Furthermore, the Chinese National Day Golden Week holidays starting on October 1 also placed a damper on activity, with a majority of spot indications assessed as stable week on week.
On an ex-tank Singapore basis, Group I SN150 was steady between U.S. $670 and $690 per metric ton. SN500 and bright stock were also unchanged at $830/t-$850/t and $920/t-$940/t, respectively.
Group II 150 neutral was hovering at $680/t-$700/t, and 500N was heard at $890/t-$910/t ex-tank Singapore.
On an FOB Asia basis, Group I SN150 was steady at $560/t-$580/t. The SN500 cut was assessed at $710/t-$730/t FOB Asia and bright stock at $750/t-$770/t FOB Asia.
Group II 150 neutral was unchanged this week at $580-600/t, and the 500N/600N grades were heard at $800/t-$820/t, all FOB Asia.
In the Group III segment, prices were also largely steady, with the 4 centiStoke and the 6 cSt grades assessed at $750/t-$770/t and the 8 cSt cut at $730/t-$750/t FOB Asia.
Upstream, crude oil prices moved up, with Brent crude jumping to its highest level in more than two years on Monday, lifted by growing demand and a threat to Iraqi Kurdistan's crude exports as the autonomous region holds a referendum on independence. Analysts said that global oil demand had grown thanks to lower prices, and that excess inventories were finally declining due to OPEC's efforts to curb production.
ICE Brent Singapore November futures were hovering at $56.91 per barrel at the close of Asia's trading on September 25, from $55.68/bbl on September 18.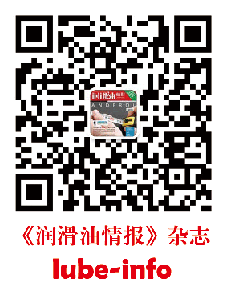 将本文分享到: